Image by Cool Text: Free Logos and Buttons - Create An Image Just Like This
APOSTLE JEAN MORRIS PIANO DRAW ME NEARER
OUR GOD IS LIFE(Abortion 11/12/2013
AbortionOct.18-2013 Repent or Wrath
EUGENICS(Ending Life of young/old)
Mannassah-Wicked King-Abortion
Current Events & Prophecy Ap2-2013
JESUS' ETERNAL KINGDOM: PART I
JESUS' ETERNAL KINGDOM: PARTI I
Eugenics in U.S. God is our answer.
IGAP Network-Ap.J.Morris,Chief Apos
JUBILEE HrAJM COLLEGE CAMPUS SEPT14
http://youtu.be/ocW5ovSXpZw
CLICK BELOW

FOR THE JUBILEE HOUR

Word to Apostles-The Destiny of U.S.
__________________________
"Wisdom is the principle thing"
Partnering with iTBN
Health Tips for you
EXCERPTS:RETURN TO FLINT, MI-2011
WE ARE NOT ASHAMED OF THE GOSPEL
CLICK FOR JUB.HR.INT';AUG 12 2011
NOW AVAILABLE "He Gave It To Them"

by Apostle Jean Morris

www.lulu.com/tabernaclemedia/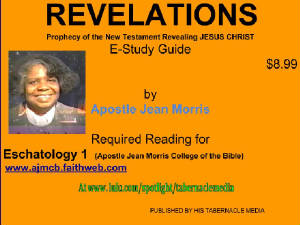 APOSTLE JEAN MORRIS MINISTERING
PODCAST-LOVE GIVES WARNING The Gospel to Homosexuals
Listen to: THE JUBILEE HOUR (INTERNATIONAL)
with
Apostle Jean Morris
Hear and Be Blessed
CLICK OUR HUB: WWW.AJMMINISTRIES.COM Thank You!
CLICK FOR BIBLE LISTENING 24 HOURS A DAY
HOLY, HOLY, HOLY Video Link Zion's Worship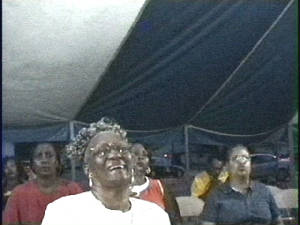 In a His Tabernacle Tent Crusade
BE BLESSED AS YOU
CLICK AND GROW.
Taking the Spirit of Holiness
to the ends of the earth.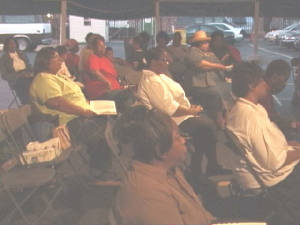 "In Holiness and Righteousness before HIM
all the days of our lives: Luke 1:76
We greet you in the Name of Jesus!
A Word Re: our Nation
As never before it is the Holy Apostle, Prophets with the
"royal priesthood" that is responsible for the well being
of our nation. We must pray, preach and work together
as the Word of God has said, "We then as workers
together with him..." Why? We are the salt of the earth.
God's creation is our responsibility.
Having been born in the USA we pray daily for the
prosperity and protection here. And it will remain
blessed. Trouble will not last as it is always. But, those
who do not receive Christ get ready to be challenged by
the antichrist, whose spirit is now at work.